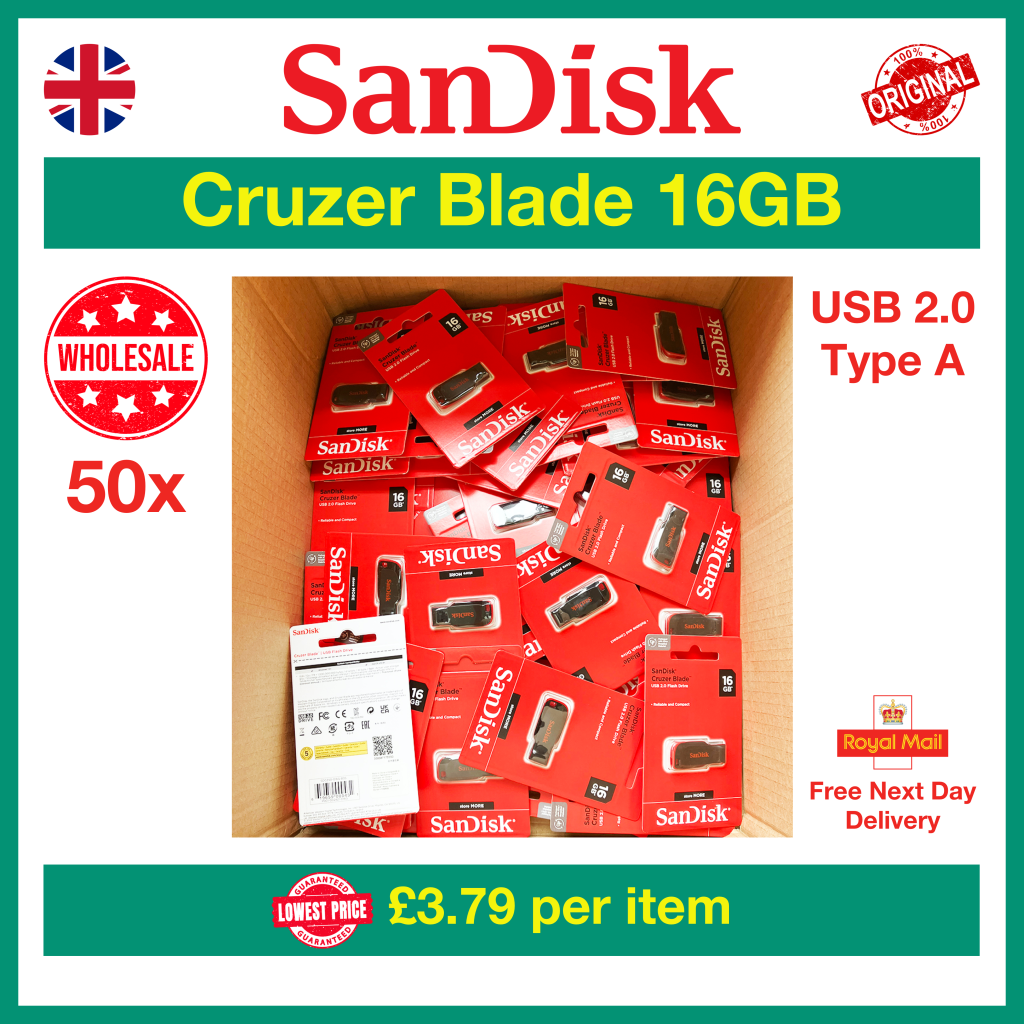 Availability
1 in stock
Price & Purchase Options
Quantity
Price / Item
Total
Purchase Options
50
£3.79
£189.50
BACS/Bank Transfer
Contact us
50
£3.99
£199.69
Buy on eBay
Price includes VAT. VAT Invoice will be provided on request.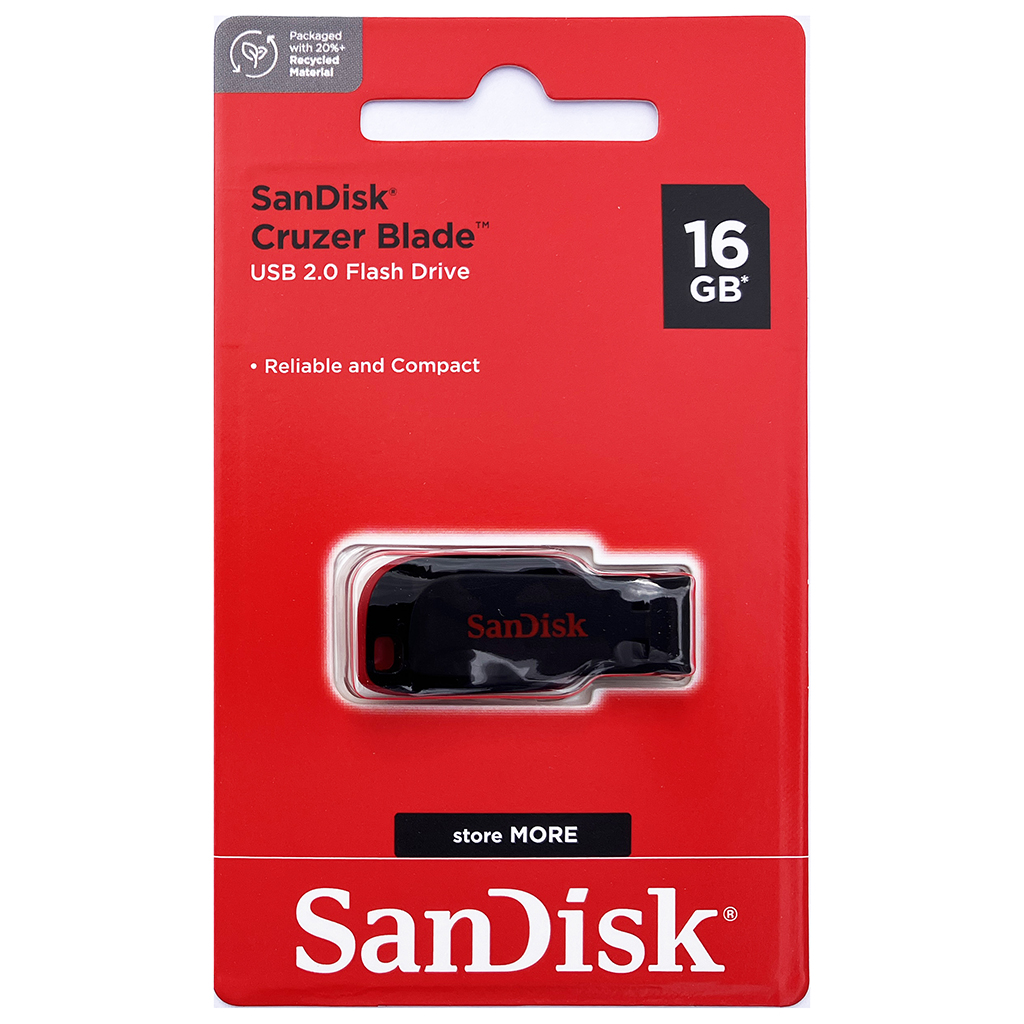 Lowest Price & Purchase Options
The lowest price is available when you pay via BACS or bank transfer. Please contact us on Whatsapp chat +44 7825031440 or via email sales at shopmoksha.co.uk.
Looking to buy more? Contact us for a free no obligation quote.
These USB flash drives are ideal for schools, colleges, universities, training institutes, businesses or esellers.
Delivery
Free Next Day Delivery to mainland UK Via Royal Mail Next Day Delivery.
Contact us for delivery charges for the rest of the UK destinations.
MPN: SDCZ50-016G-B35
EAN: 0619659000431
Product details provided by the manufacturer
Compact design for maximum portabilityThe Cruzer Blade USB Flash Drive features a compact design that fits easily into a pocket or computer bag. This USB drive has a sleek black and red design that coordinates with many electronic devices.
Enjoy Ample Capacities And Maximum Portability with the SanDisk Cruzer
With its stylish, compact design and generous capacity, the Cruzer Blade USB Flash Drive makes it easy to back up, transfer, and share your files. Available in capacities of 16GB, this USB drive lets you carry your photos, movies, music, and personal data wherever you go.
High-capacity drive accommodates your favorite media filesDesigned by SanDisk, a leader in flash memory innovation, the Cruzer Blade USB Flash Drive packs generous capacity into a compact form. Available in sizes up to 128GB1, this USB drive can hold all your must-have files.
Simple drag-and-drop file backupTransferring data onto the Cruzer Blade USB Flash Drive is easy: simply plug it into your computer's USB port and drag files into the drive's folder. After a fast, first-time driver download, this USB drive lets you start storing, transporting, and sharing your data immediately.
Full Specifications
Interface: USB 2.0
Compatibility: USB 2.0
Dimensions (L x W x H): 7.4mm x 17.6mm x 41.5mm
Certifications: FCC, ICES, CE, UKCA, BSMI, RCM, EAC, KCC, Ukraine